Interactive Leaflet Mapping Tool

Leaflet Mapping Tool/Distribution Mapping Tool – What is it?
Local Post's Interactive Mapping Tool displays the map area's quantity of homes, borders and references in each map area. Essentially the map gives a breakdown of where you are looking at, and how many private mailboxes there are there. This allows our customers to directly target where their direct marketing material need to go to further expand their businesses. Accurate and up to date data on the country's areas allow you, the customer, to approach each project armed with information to eliminate waste and help grow your business, your reach and your customer base.
Increasing your return on investment. By focusing on the exact areas, streets, estates, towns where your future customers actually are, your ROI will increase through improved accuracy Dealing with Local Post you know that your marketing materials, whether they are flyers, leaflets, newsletters, coupon books, menus or brochures will be delivered where, when and to whom you want. We pride ourselves on our quick turn around from the moment your order comes in. Our ability coupled with your knowledge of your potential market is a winning combination, our mapping tool only serves to improve this relationship.
Leaflet Mapping Tool – How it helps direct marketing reach its destination
Simple straightforward and easy to use. Local Posts Interactive Map is a leaflet distribution game changer. Now you can examine what kind of targetable population reside in each area you are interested in. No more guesswork. Local Posts Interactive Map allows you to directly identify and allocate leaflets to the correct population, this innovative tool gives you figures on Junk Mail, Area Size, Population and more, most importantly it gives you the realistic number of private mailboxes that are deliverable to in each residential area. When you zoom in you are able to see where it is you are targeting and then react, plan and strategise accordingly.
How To Use Local Post's Interactive Mapping Tool.
Firstly, identify which areas you are interested in distributing leaflets to. Then click on the first area, it doesn't matter if you are slightly off you can move it easily. Or you can simply use the zoom command, it is in the bottom of the info box which appears. Whilst zoomed, you and your business can better locate, correctly identify where you would like your marketing materials distributed. The top figure is the number of residences in that map zone. Then the number of houses that have no junk mail notices. And finally, the number of houses that you can actually deliver to.
Blanchardstown for example, if you, the customer, would like to put out 15,000 leaflets, you can see that exactly the areas you would like target even if they cross zones or areas.
Straightforward and direct marketing as it should be. Whether it be leaflet distribution, flyer delivery or any of the various direct marketing methods and materials Local Post specialises in.
Simple and easy to use, all the information is there in front of you.
See the figures make your decision, we'll do the rest.
Maximum Impact and Measurable Results – Yes
Why waste leaflets, time or opportunity? With Local Posts Leaflet Distribution mapping tool you don't have to. The beauty of our map is that is gives you reliable estimates, using up to date data, for actual number of leaflets it is possible to deliver in each of your chosen areas.
We have listened to you, our customers, when you told us you wanted to be able to get accurate target figures, we heard. When you asked about maximum impact for your spend, we understood. And of course, we ourselves understand more than anyone the importance of accuracy and accountability.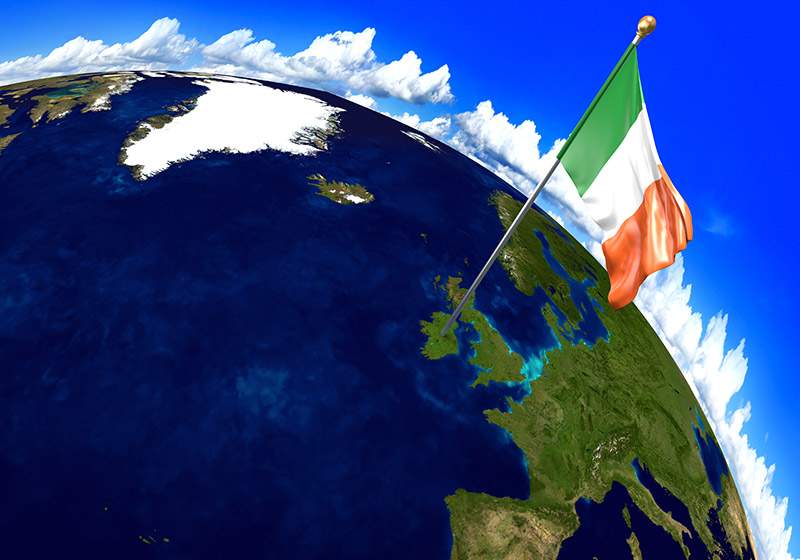 Interactive Mapping Tool – Waste Elimination
Waste is the scourge of all business, and with our interactive mapping tool we have taken another step towards zero waste leaflet distribution. Ensuring that your marketing materials arrive in perfect condition, into the areas, homes and businesses you have identified is a key part of what makes this such an effective tool.
Making Leaflet Distribution even easier
Leaflet distribution made easier through our interactive mapping tool, ensuring your leaflet delivery is carried out exactly where you would like, and where you would like is exactly where you think it is. It is important to ensure the number of possible residential mailboxes are in line with your expectations, this tool does this. Depending on how you would like to choose your areas, scroll through the various basemaps, Local Post recommends using Imagery, Imagery with Labels or Streets in order to correctly choose. Make a note of where your leaflets, your marketing materials are going to go, get in touch with Local Post. Often times we will be able to the leaflet drop immediately depending on what part of the country we are delivering to. We recommend having a brief chat with one of our leaflet experts. They have been in the marketing materials distribution business for years and have the experience and the know how to make your campaign that bit more successful. Our expertise has been built up through the generations and we are proud to call ourselves a family business.
If you have decided to have your 10,000 flyers delivered to parts of Kildare, Wicklow or Meath that is not a bother either. The mapping tool is designed with exactly this in mind. We can do your leaflet or flyer drop to the areas already singled out by you that have the most potential customers residing there.
Leaflets in Newspapers – Tallaght News, Clondalkin News, Lucan News and Rathcoole & Saggart News.
Local Post's sister company Newsgroup brings out four local door to door newspapers with circulation of 50,000 every two weeks. This reach and local knowledge alongside Local Post's superior leaflet distribution is a real winner. We are able to deliver your leaflets or flyers inside our newspaper in the specific estates, roads, areas, townlands you have chosen.
Your marketing, advertising and materials delivered into people's homes, perfect.
Call us – +353 1 451 9000
Mail us – leaflets@localpost.ie