Business to Business Leaflet Distribution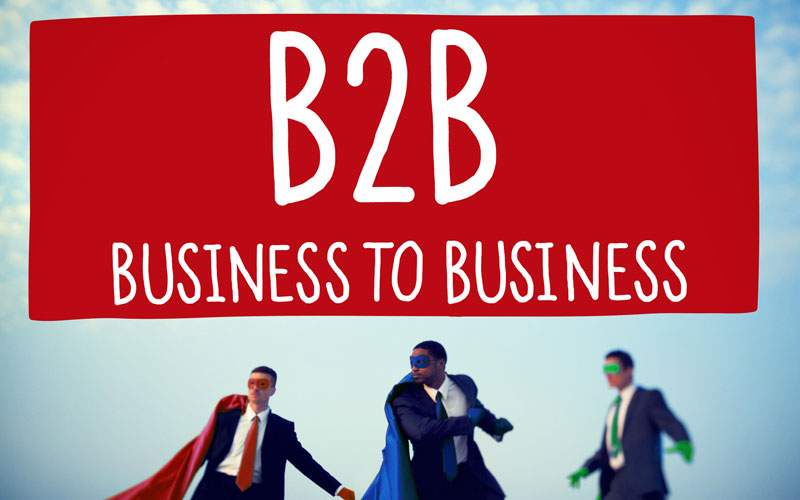 What is Business to Business Leaflet Distribution?
Business to business distribution is targeted leaflet distribution that delivers to businesses and or organisations. Local Post leaflet distribution can provide instant access to markets and customers to instantly vitalise your campaigns, turning potential clients into regular loyal clients.
We will provide you with a count of the businesses in any particular area, whether it be a given area/business park/industrial park etc. We then deploy our experienced B2B distributors to the chosen area(s). One of the obvious advantages of B2B leaflet distribution over direct mail, for example, is that it enables you to have your marketing materials delivered on their own, with your bespoke collection of materials targeted at the types of businesses you have identified as being potential customers for your products or services.
Business to business leaflet distribution naturally gives a higher average purchase value for your business in comparison with flyer distribution to domestic homes.
The main advantages of B2B with Local Post are:

• Provides access to a different group of customers.
• If you can provide price lists, specially designed marketing materials that become a part of the businesses operation. Something useful for example, like a map that the business can use, menus, price lists of your products, reference materials for your industry that can be referred to daily. All these serve as a constant advertisement of your products, your services and your brand.
• To increase business awareness. Talk to our specialists if you are wondering what the best way to go about this is. We've been in the business a long time, and the more involved we are the better the result you will see.
• Spread your marketing materials, your menus, your flyers, your leaflets over a wide area, an area that is full of potential customers.
• Receive a full detailed analysis of the area covered. We can tell you the number of potential customers in any given area. As well as a list of the number of businesses. Avail of our expert, skilled distribution service.
Things to consider when putting together a B2B Campaign.
• Targeted Audience – Do you want to target a whole business park? Or are you interested in a specific type of business to sell your goods or services to.
• Chosen Location – We have a nationwide reach and are happy to work with you whether you are targeting Sandyford Business Park in Dublin or all the business parks in County Kildare.
• What Quantities – This will be dependent on your own business objectives. But Local Post has the network and the personnel to reach large numbers of businesses without any difficulty. Talk to us and we can come up with an accurate number of businesses for the chosen areas, or industries you have chosen. We have a specialist team to deliver your leaflets accurately and successfully.
• Your Design – There are traditionally three keys to a successful flyer or leaflet,
• Bold headline, something that stands out from the crowd.
• A specially chosen and extremely eye-catching image.
• And of course a call to action, providing clean and attractive instructions to your customer on how to receive your offer. We can do this for you drawing on our years of experience.
• Printing Options – We can help advise you on what sizes work best when it comes to your marketing materials. Use our experience and industry know how as a resource. We can perform all your printing needs, professional service and high quality materials. A4 or A3 folded, each one carries with it pros and cons, so ask, and we'll find the size for your business.
• Types of Distribution – With B2B distribution we normally deliver the items on their own. But as with all our services we are happy to discuss any mix of marketing materials that you might have in mind.
• Match your products with the business – Ensure that the types of businesses you are targeting are the correct fit for your products or services.
What is the procedure when it comes to B2B?
"Normally the process begins with a business enquiring about a particular area they'd like to target. Clients are interested in how many businesses are there. Sometimes the customer will have an idea of the type of business they want us to deliver to, other times they know the area they are going to target. "
"We offer various pricing models, again depending on what the client wants. Around this time of year, businesses are keen to attract Office Christmas Parties, so naturally we have done drops to offices around Dublin."
How does the client know how many businesses are in a given area?
"We provide clients with that information as part of the Local Post service. Whatever the given area we can offer an accurate business unit count."
Who does the deliveries?
"Local post have a specialised team for B2B, it is a different service to delivering door to door. Our specially trained team reflects that and understands the various challenges B2B pose. With B2B we are not simply dropping the clients marketing materials into letter boxes, we deliver into the targeted business. B2B marketing materials sometimes don't fit into a letter box, and our team know what to do."
How is B2B with Local Post charged?
"Well naturally we offer great value for money and our costs are more attractive than those of any of our rivals. We sometimes charge per location or alternatively per item. Either way we are confident that our clients get value for money."
Can you target specific types of businesses?
"Yes of course. Restaurants interested in getting their lunchtime delivery menus and Hotels wanting to increase their share of the Christmas Party market often want us to distribute to offices, places that cannot be easily accessed.
Some want to target only big businesses and we can accommodate this no problem."
How often do you provide the full design print program.
"Without going and getting the figures, approximately 50% of our clients use us for design, print and leaflet distribution. The other half use a selection of our Local Post services. We are happy to help in what ever guise."
Can you give us an example of what recent B2B jobs you have undertaken? Names omitted of course!
"At this time of the year many Hotels and Restaurants are naturally keen on attracting Office Christmas parties.
Charities regard this time of year, leading up to Christmas as extremely important for their whole year's performance.
Takeaways and restaurants that offer lunch time delivery operate B2B all year round and this time of year is no exception.
Festivals have begun to use B2B to use leaflet distribution in their areas to inform working people of when they are on, what to expect and why they should attend.
Creches and Montessori use B2B knowing that employees with children are extremely price, location and quality conscious and are prepared to change when if they feel their child can be better looked after somewhere else.
Saying all that there are no fixed rules as to who should and shouldn't use B2B, employees are from all walks of life and have different interests and needs, thus providing opportunities for any business.
Finally do you have advice for businesses before they start doing B2B
"Take a sample area and test it out first. Our clients who begin this way have seen better results. Maybe begin with 1000 units or items and take it from there.
Ensure that you have an accurate idea of what you would like to achieve, who you would like to see get the marketing materials.
Don't be afraid to ask us, anything!!"
Call us – +353 1 451 9000
Mail us – leaflets@localpost.ie