Promoting local business? Shout about it!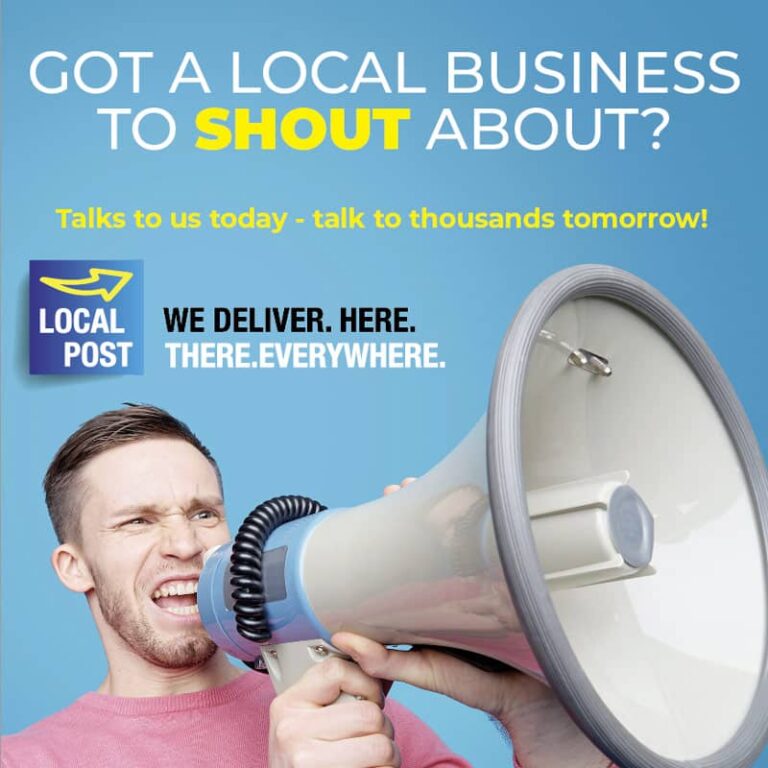 Got A Local Business To SHOUT About?
Talk to us today – talk to thousands tomorrow!
After a long wait we are finally opening up again. Retail outlets, pubs, cafes, restaurants – all looking to attract customers for the first time in a long time. How are you going to be heard amongst all the chatter? What is a cost-efficient way to get your message out there quickly and precisely? Local leaflet distribution. We design, print and distribute leaflets with many years experience in delivering results for our clients.
Do you have a business that you would like local customers to know about? Any opening offers or deals you want to get out there?
We can offer fantastic rates on leaflet printing and distribution – an all in one service.
Call us on 01 451 9000 to find out more about our latest deals – starting from €35 per 1,000 leaflets distributed locally.
CHECK OUT OUR SPECIAL OFFER BELOW (valid up to June 30th, 2021)
Fill in the form below and if you order leaflet distribution (min qty 10,000) with us before June 30th, 2021* you will also get a free digital banner ad on newsgroup.ie for a month!
* Terms & conditions apply.
Minimum order of 10,000 leaflets distributed to qualify for free digital banner ad. Banner ad will be placed on the homepage of Newsgroup.ie for 1 month in one of the primary banner ad slots. HTML5 animation or flat image ads only. Ads can be linked to your website.
You can plan and monitor your leaflet delivery for certain areas or postcodes in Dublin and beyond by using our LEAFLET MAPPING TOOL
This handy online tool enables you to plan the specific areas you may wish to distribute to.